photos by grand gtrs (Andreas Huthansl)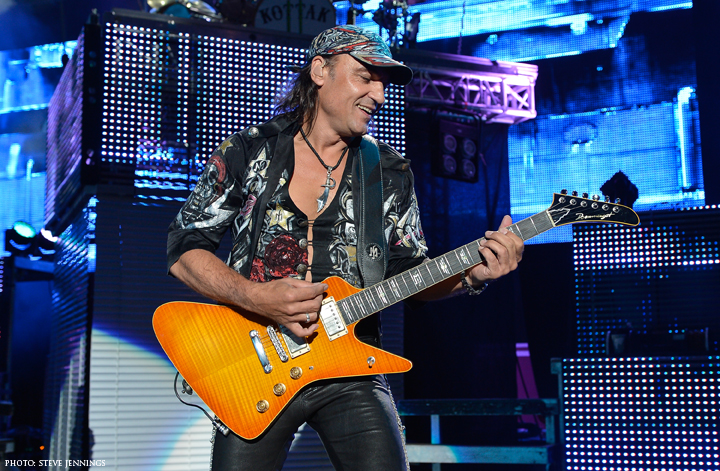 FireAxe II prototyp
Body and neck made of vintage corina, 1/4" flamed maple top, longscale ebony fretboard, 2x Musclebucker pickups,
2x Vol. controls with Push / Pull for split, 1 mastertone, 1 leadswitch (bridge HB straight to the socket),
nickel hardware slightly aged, pickup covers pure unplated german silver.

photo by grand gtrs (Andreas Huthansl)
FireAxe I prototyp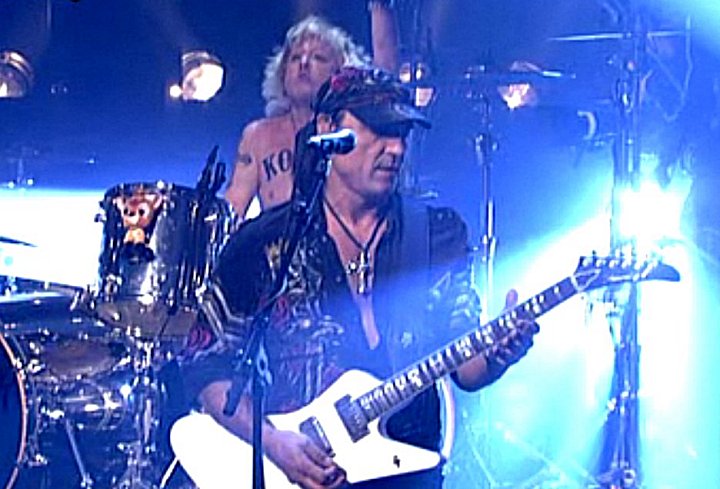 Matthias at his first gig with the 1st FireAxe prototyp, I finished this guitar just the night before.
Same construction as the 2nd one except a 1/2" maple top and chrome hardware
It was a german TV show called TV-Total, you can watch it, it´s coming up towards the end, click here.

photo by grand gtrs (Andreas Huthansl)
Matthias plays his FireAxe at the ongoing tour:
exclusivly available at: