-NEW- SUPERNOUGHT Long Neck Prototype -NEW-

Made for the Scorpions Mtv Unplugged show.
One of the most played guitars at this ocassion. Made completely of corinna with a spruce top. The neck joins the body at the 18th fret.
Note the sound projector soundhole to add volume, enhancing sound and playability, no bindings, but smooth rounded edges.
Gold EVO superjumbo frets and a an ultrathin satin nitro finish. Pickup is an L.R.Baggs Anthem.
Matthias Jabs at the show opener "Sting in the Tail":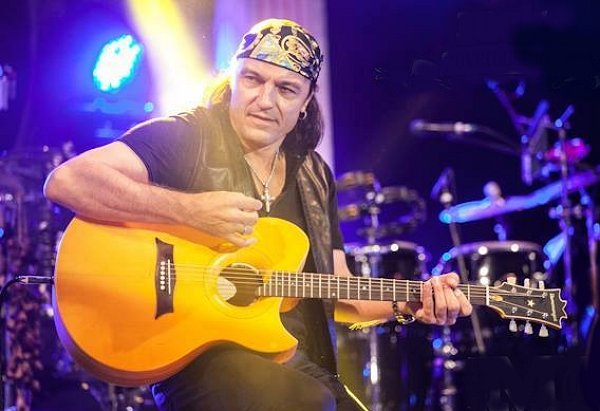 Ingo Powitzer in action: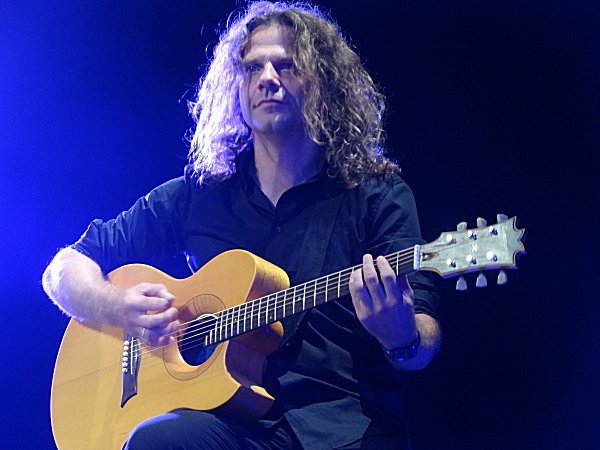 -NEW- Klaus Meine Signature -NEW-
A compact guitar made of corinna with a spruce top.
Very slim carbon reinforced neck. Klaus plays it at his solo performance on Mtv. Pickup is an L.R.Baggs Anthem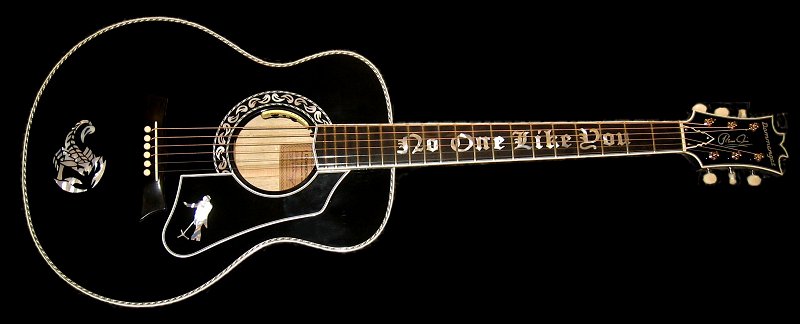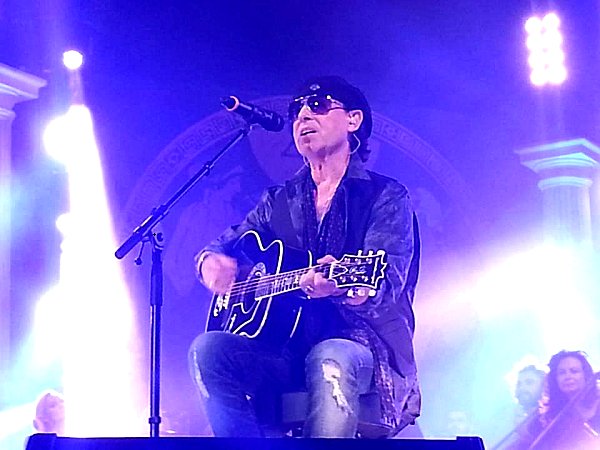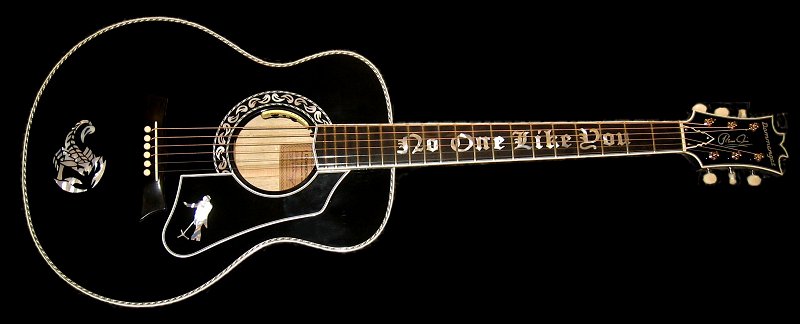 -NEW- SLIDER Resonator Pickup System -NEW-
A combination of two piezo and one extraslim magnetic pickup.
All passive, no holes required, comes with 2 mini volume pots and a custom socket, added to the endpin.
Can get wired mono or stereo. Available for brass and nickel strings ("BrassSlider / NickelSlider")
Here is Rudolf Schenker´s 30ties National that he played at Mtv: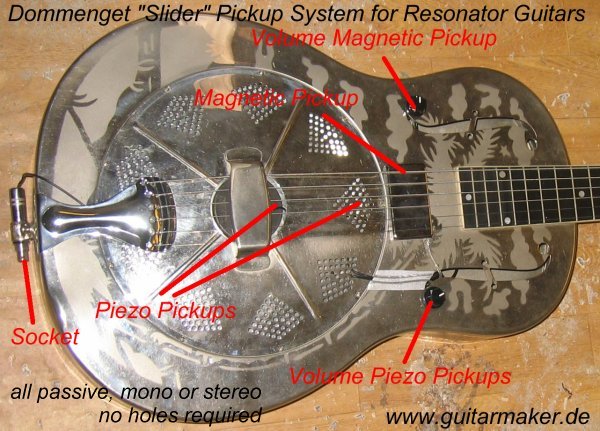 - NEW - Dommenget Guitars on german TV, click here - NEW -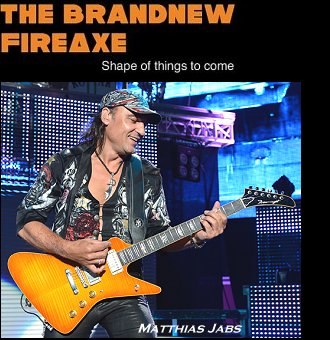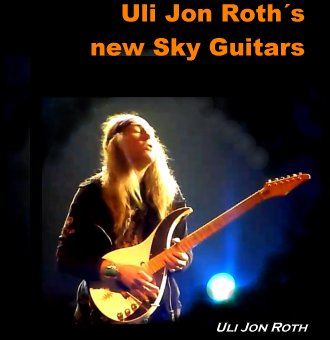 -NEW- SUPERNOUGHT -NEW-
You love the big sound of Superjumbos but prefer the handling of a dreadnought ?
That´s exactly what the SUPERNOUGHT is about, click here to listen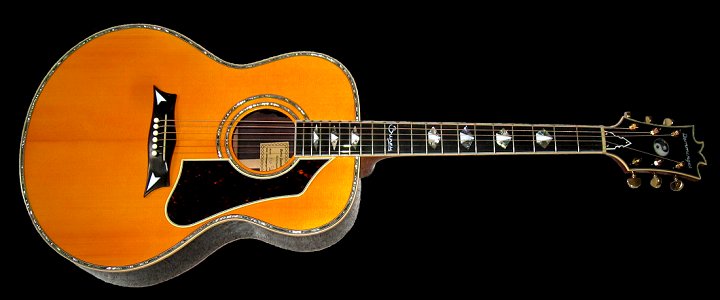 there are 3 videos to give you an overview of what I do, scroll down
Hello Guitarist
Thanks for visiting and welcome to DOMMENGET CUSTOM GUITARS.
I´m working on an update of the last 3 years right now. So much has happened, come back soon.
What I can show here are just examples of my work. I never had much chance to take pictures
as most of the time the guitars leave the workshop the minute they are completed.
Many customers still send me copies of their own photos,it helps a lot, thanks to all of you.
Yes, I still personally handmake all Dommenget guitars and pickups.
I´ve been very busy building for THE SCORPIONS over the last 13 years.
Their guitarist MATTHIAS JABS opened up his own MJ-Guitars shop in Munich.
There is a fine selection of my guitars on display. I hope you enjoy surfing through this webside.
Boris Dommenget
(the name stems from France, pronounced "Dommen-jay")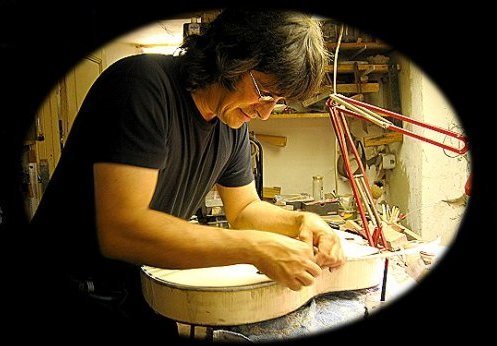 Acoustics video
Archtop video
Guitar-building video (ca. 1997)
this website is best viewed with a resolution of 1280x800 and:







I find viewing by Internet Explorer and Window Media Player works best.
You will need the Adobe Flash Player to watch the videos.