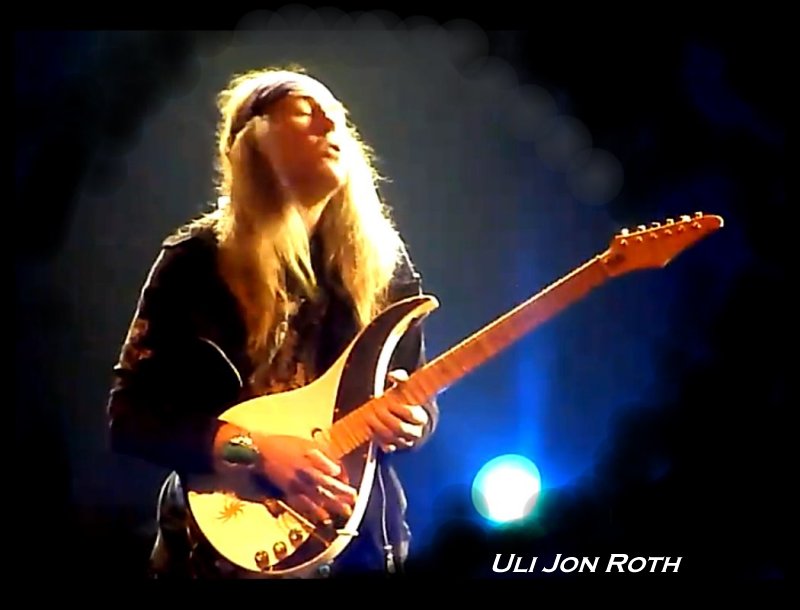 The Sky Guitar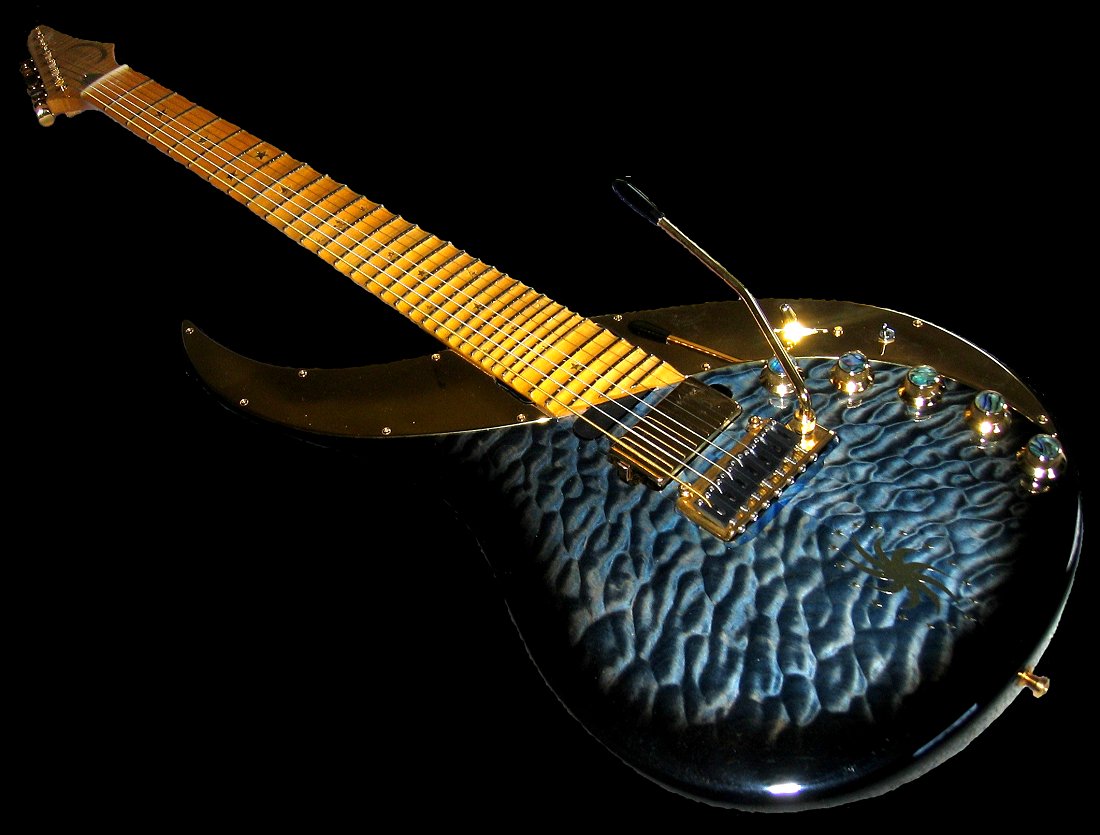 I have the honour of making a signature series of Sky Guitars,
which are exclusivly available through DEAN USA
These amazing instruments were designed by Uli Jon Roth 30 years ago
and up until now have never been available commercially.
The revolutionary design of these guitars with its vastly extended fretboard
enabled the player to play in the highest registers of the violin range.
They are featuring the original MEGA-WING system by John Oram
with full onboard studio quality EQ and my new patented low impedance pickups,
fully switchable from vintage singlecoil to Paf type humbucking mode.
This unique innovation is probably the single most powerful
Guitar pickup system on the planet and it comes with
a handwired ultra low noise 18v powersupply.
Every Sky Guitar gets personally named, checked and approved by Uli himself.


"Genie-Bianca"
This is Uli´s first white Sky Guitar, which was one of the first two I build.

Uli with his new 7-string "Blue Infinity"
"Blue Infinity"
mahagony body with a thick maple top, solid midnight blue

All Sky guitars feature 24K gold-plated brass pickguards, abalone star inlays, 3 different
kind of frets, flamed maple necks and fretboards and a slim tapered neck.
The 7-string tremolo is handmade and features a hardened steel baseplate and brass tremolo block.
Uli with "Genie-Bianca" in concert with an orchestra
and two with his latest Sky Guitar "Sky of Lionheart"
"Sky of Lionheart"
Uli´s new 6-string ,Mahagony body with a thick quilted maple top.

The Powersupplies feature a mute switch

"Sky of Chavez"
The very first Sky guitar I made feat. 2 Humbuckers

"Black Velvet Sky"
All 6-strings usually feature an alder body.
The burst versions come with a 5A quilted maple droptop, here in the unique blackburst finish.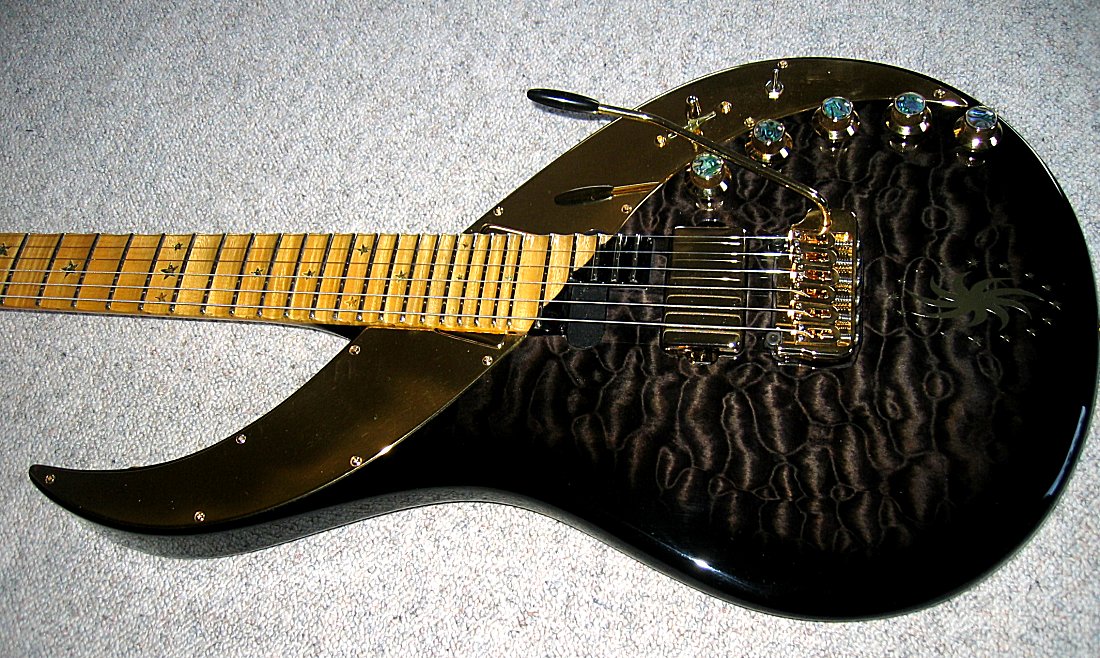 "Black Lion"
Sky blueburst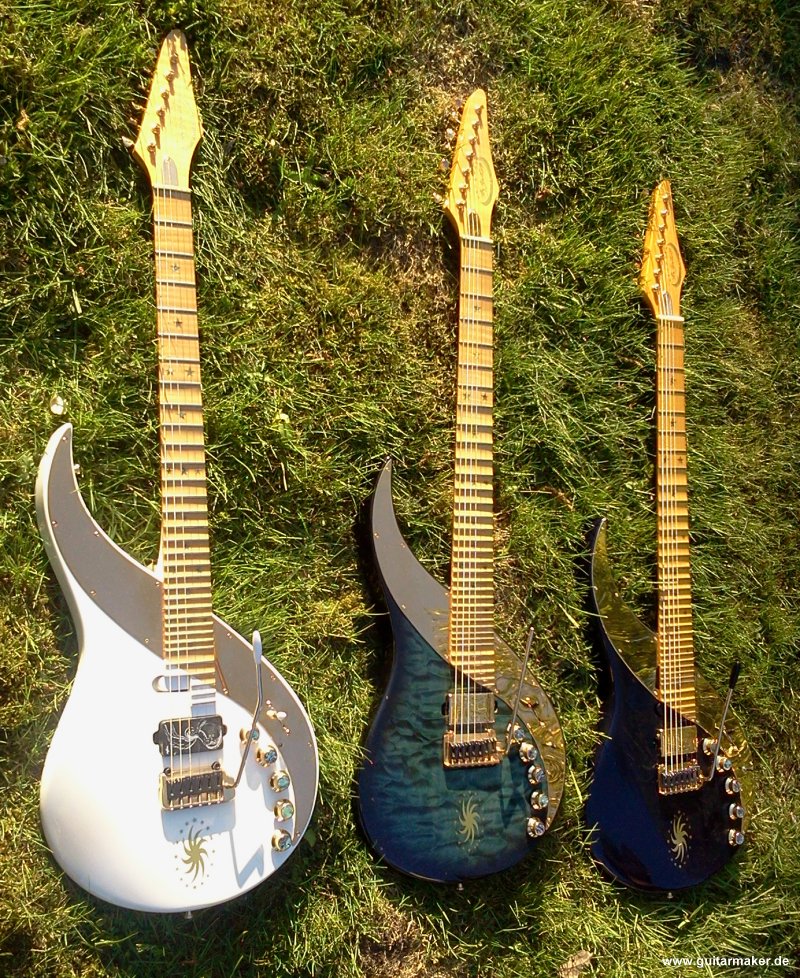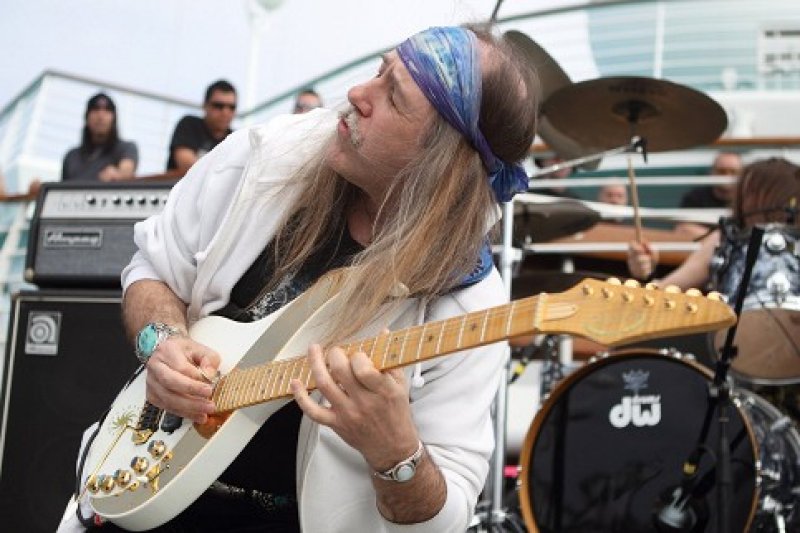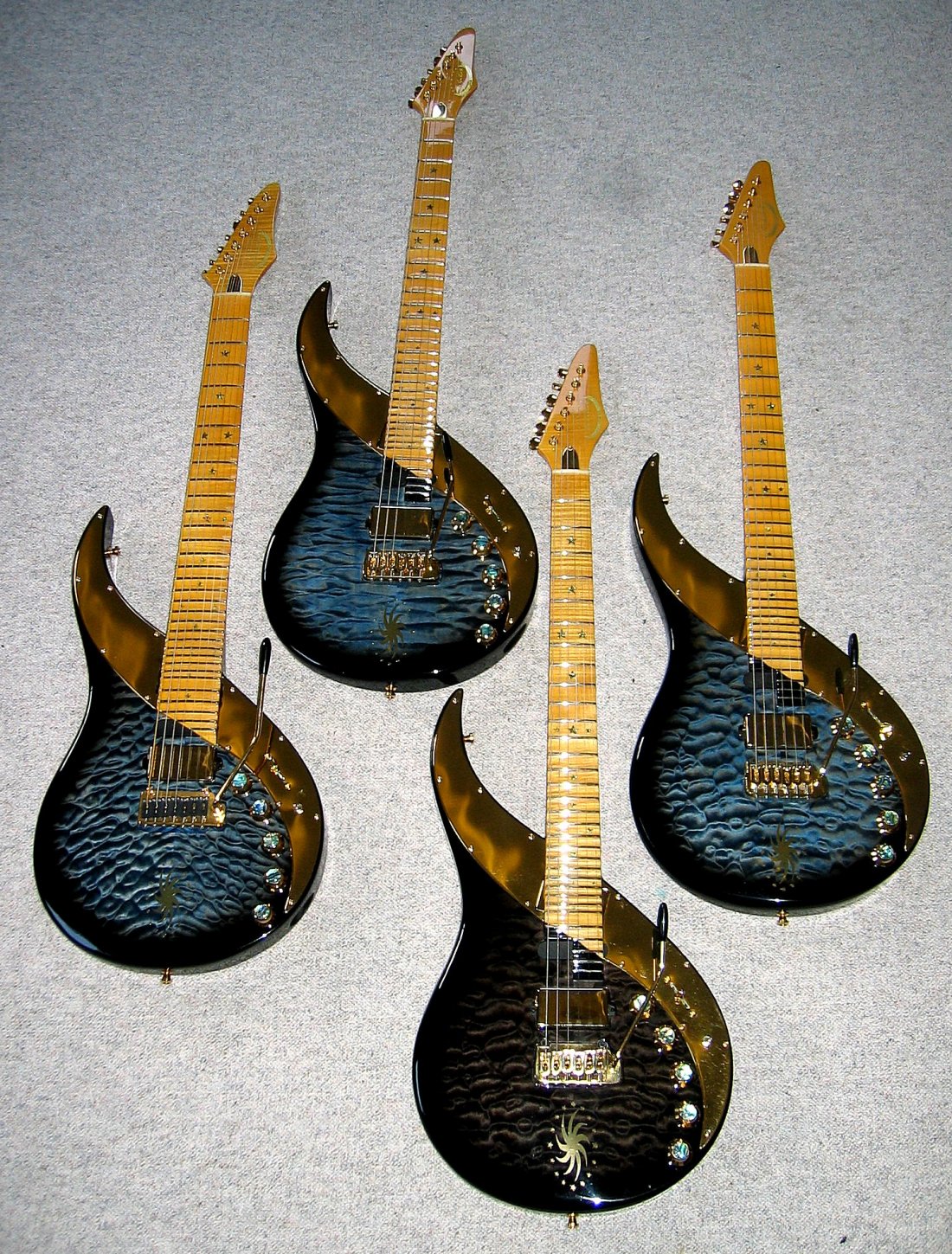 KLUSON MACHINEHEADS

OFFSET NUT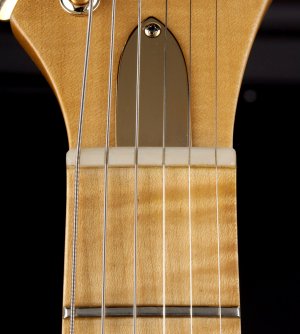 THE PICK HOLDER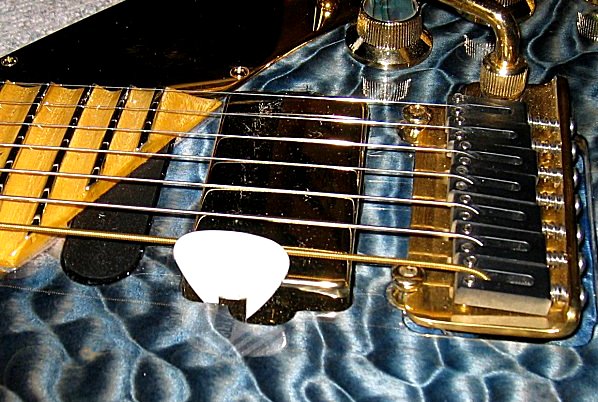 LED POSITION LIGHTS IN THE FINGER BOARD
The LED lights are fed through the 18-volt power supply.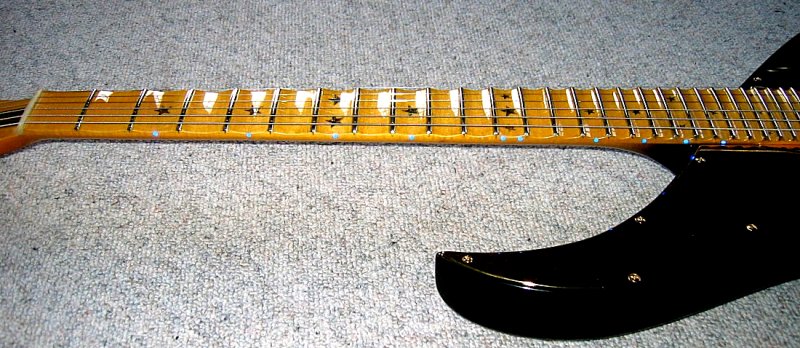 All MEGA-WING III pickups are hand-wound by Boris Dommenget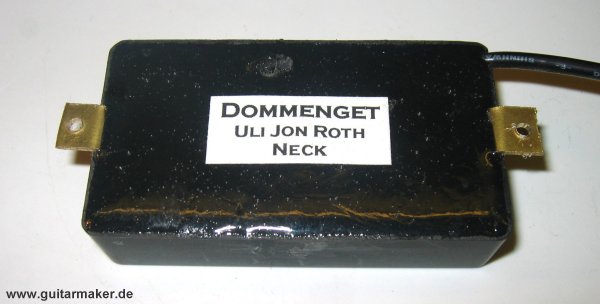 (low impedance patented Sky humbucker, an early example with ABS cover)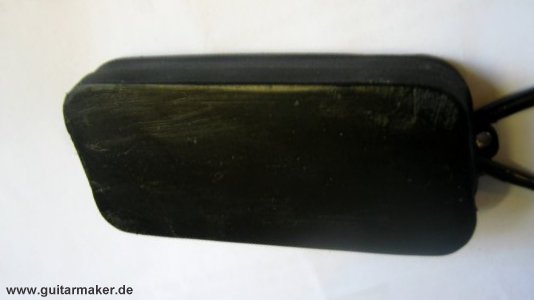 ( the 7-string neck version with longer coils / magnets for the wider string spacing)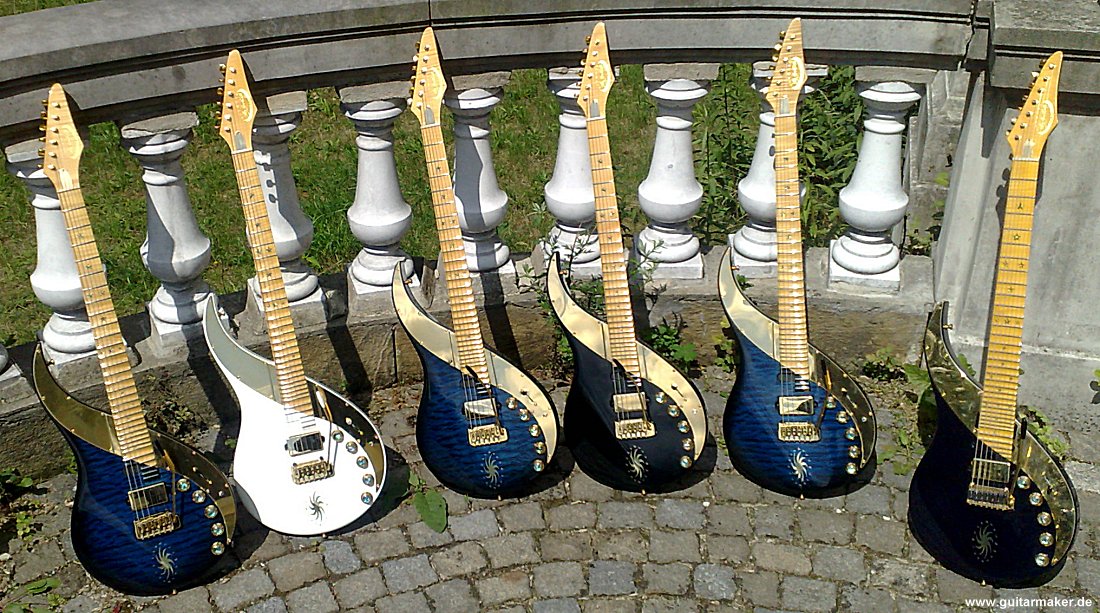 CERTIFICATE OF AUTHENTICITY
Every Sky Guitar comes with a Certificate of Authenticity, signed and dated by Boris Dommenget, Uli Jon Roth, John Oram and Elliott Rubinson, CEO of Dean Guitars.
SKY GUITAR WEBSITE & COMMUNITY
We are planning to launch an extended dedicated Sky Guitar website.
We want to devote a separate page to each and every authentic Sky Guitar ever built and would therefore also include the instrument you obtain. Each guitar has its own story to tell and there would a space for this. You could update it any time with a list of gigs you played, recordings that you made using the SG.
There will also be a Sky Guitar user forum - for members only - where you can exchange your experiences and where you can give tips to the other users. It would also be nice to have a picture of yourself with the guitars, or perhaps even music that you performed or recorded with the Sky Guitar. The website will be launched in the not-so-distant future, and we will send you an e-mail regarding this, should you be interested.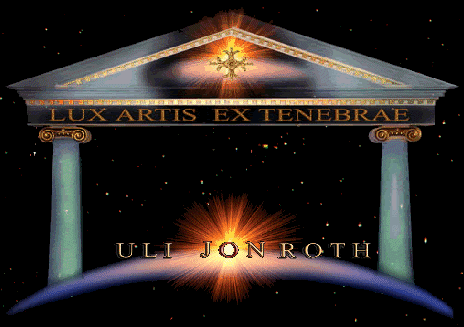 exclusivly available by Dean Guitars, USA