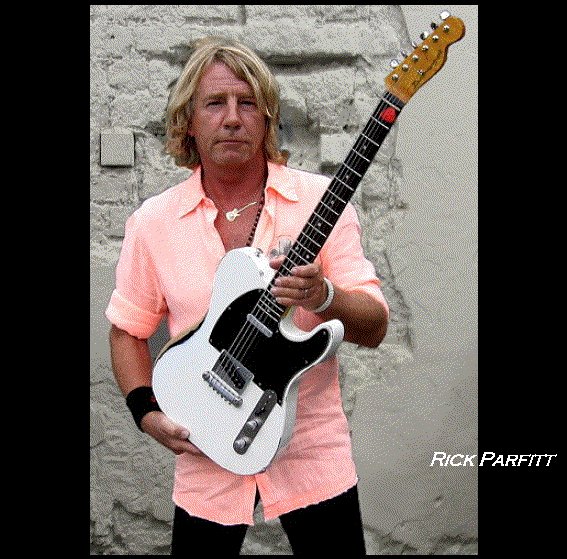 QUO TELLY
made for Rick Parfitt (Status Quo). After getting the chance of closely to inspect his No.1 Telecaster.
He plays the most heavy set of strings I´ve ever used: 0.14 - 0.58 ! Thats why Rick did put the stop tailpiece on his old Tele.
The Standart bridge just can´t handle the force of his playing ability. Therefore I reinforced the neck with carbonfibre rods.
The Bridge pickup is a killer (he just plays the bridge pickup). I love this one myself, it´s the ultimate Rock´n Roll rythm guitar.

HOTROD TELLY
body and neck spanish ceder, top 12mm maple, ebony fretboard,
Turbotele bridge pickup, patent neckpickup (PAF 84 and Strat 62), lots of airbrush.
Click on the pictures to supersize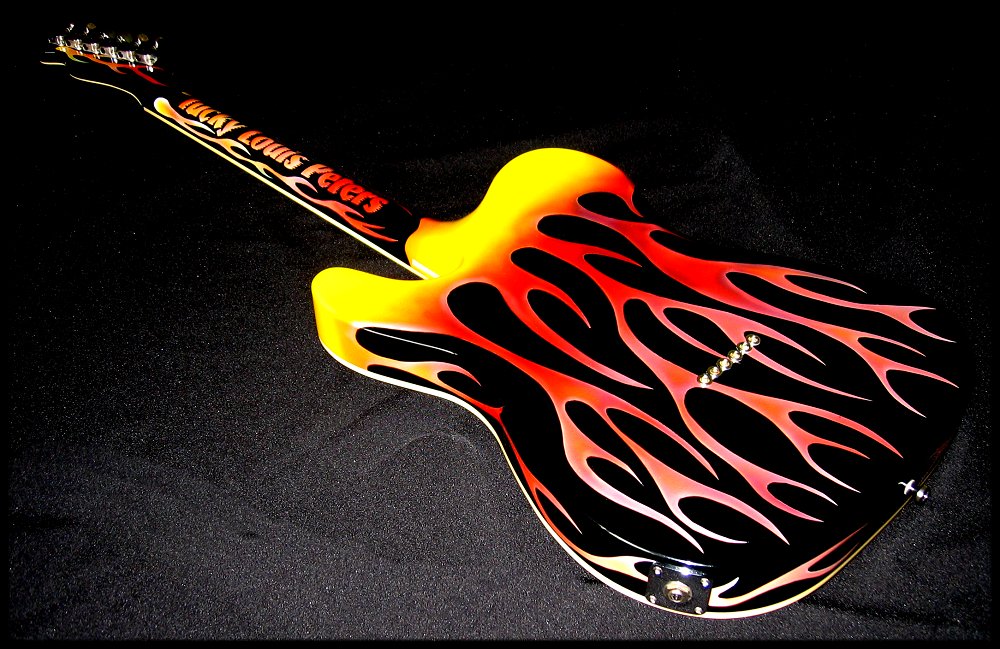 TELLY
this is an very early example, made 1979, note the flamed alder body

TELLY
another early example, ca. 1981, mahagony body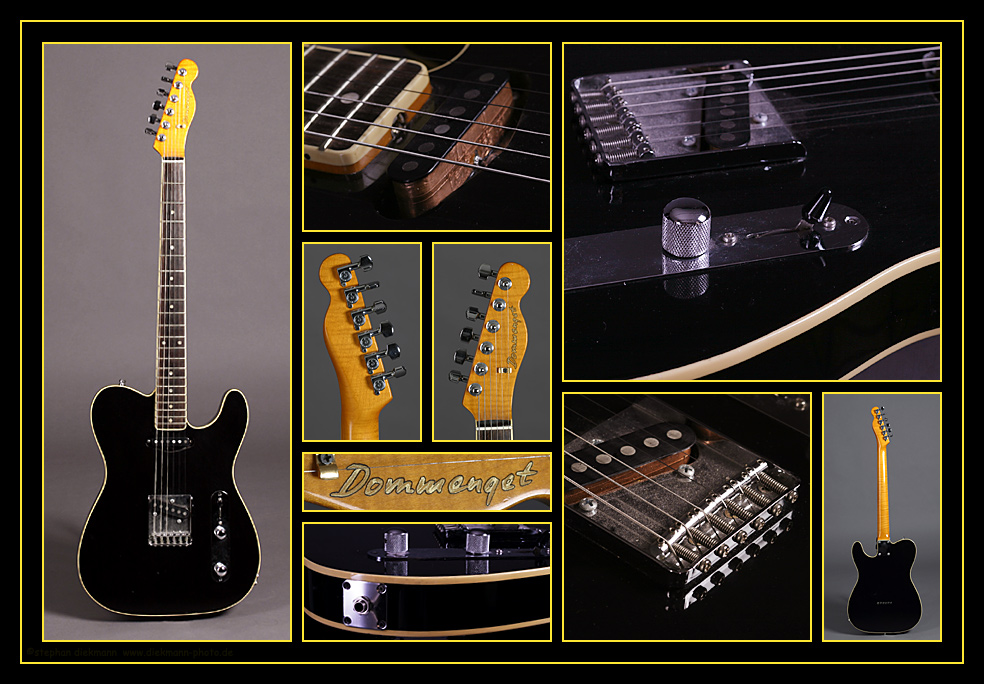 TELLY
ca. 1982, pink salmon, mahagony body

TELLY sunburst
well, we all know what a standard Tele looks like, hearing is believing

TELLY deluxe
mahagony body, all bindings
click on the picture to supersize

black TELLY
alder body, maple neck, ebony fretboard, thin abalam binding, black hardware

Mini TELLY
I made quite a few of these, very handy guitars.
The body is a 7/8 size