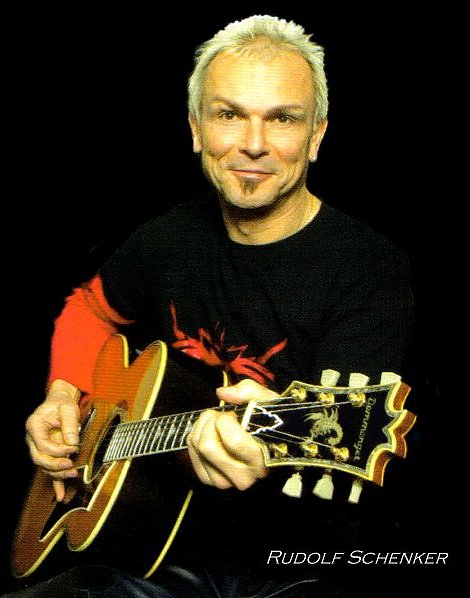 -NEW- SUPERNOUGHT -NEW-

You love the big sound of Superjumbos but prefer the handling of a Dreadnought ?
That´s exactly what the SUPERNOUGHT is about.
Spruce top, rosewood back and sides, longscale mahagony neck, ebony fretboard and bridge.
Made for Bunny Genning. Click on the picture for a large view.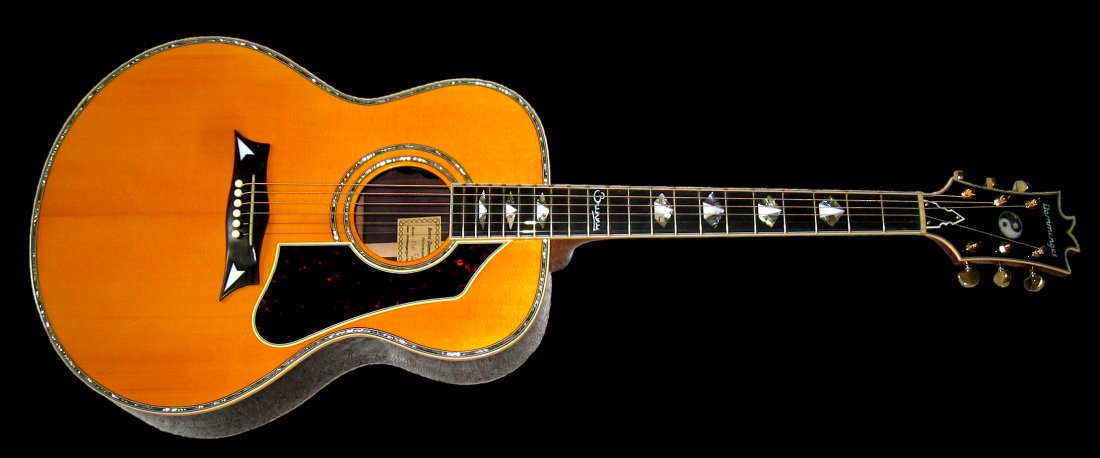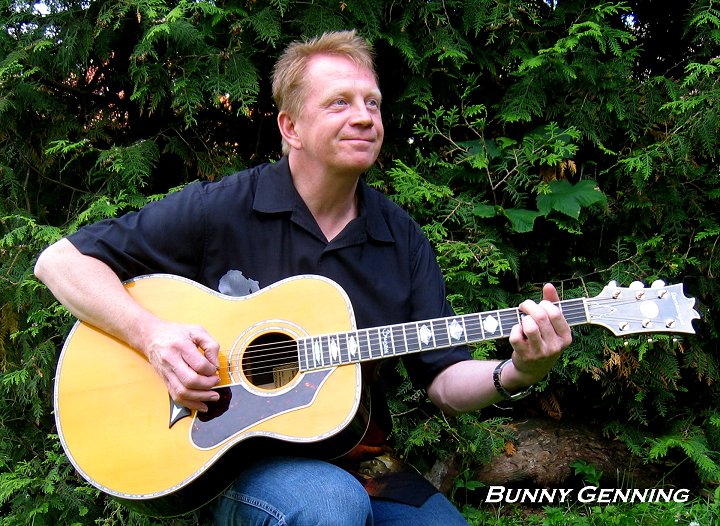 Thanks to Bunny for letting me record his first short soundcheck
SUPERNOUGHT raw just normalized
SUPERNOUGHT processed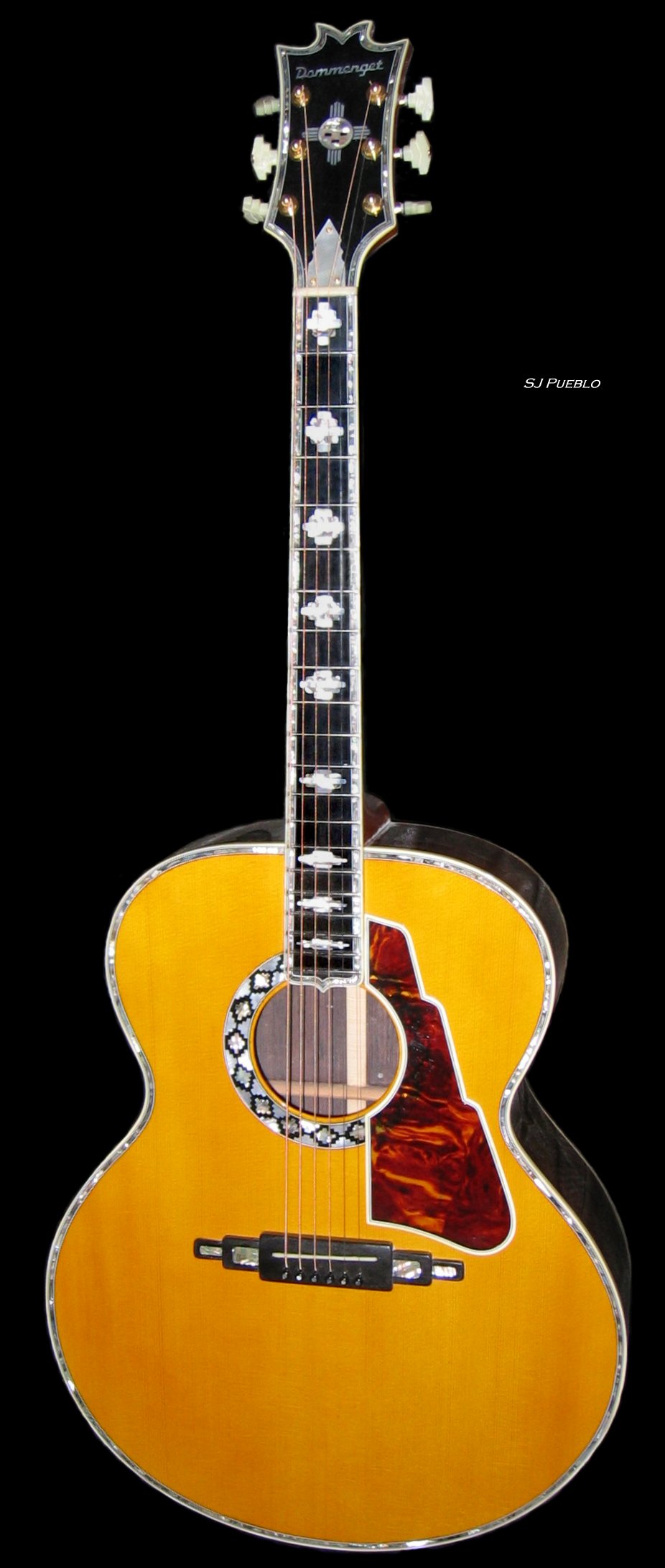 SJ Budda
sunburst, rosewood, Budda inlay, click on the picture to supersize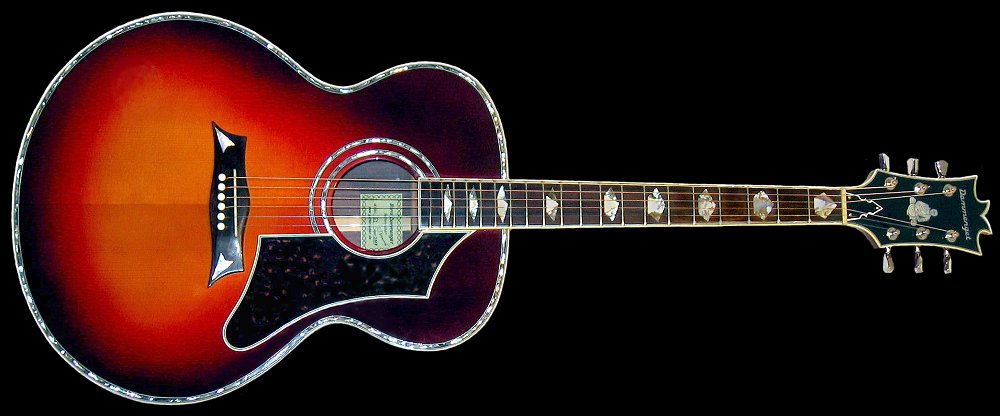 SJ Scorpions
made for Rudolf Schenker, rosewood, note the eyes of the scorpion, real ruby gems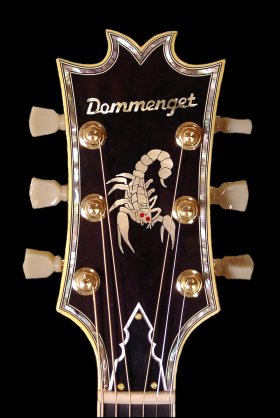 SJ Universe
owned by Matthias Jabs, rosewood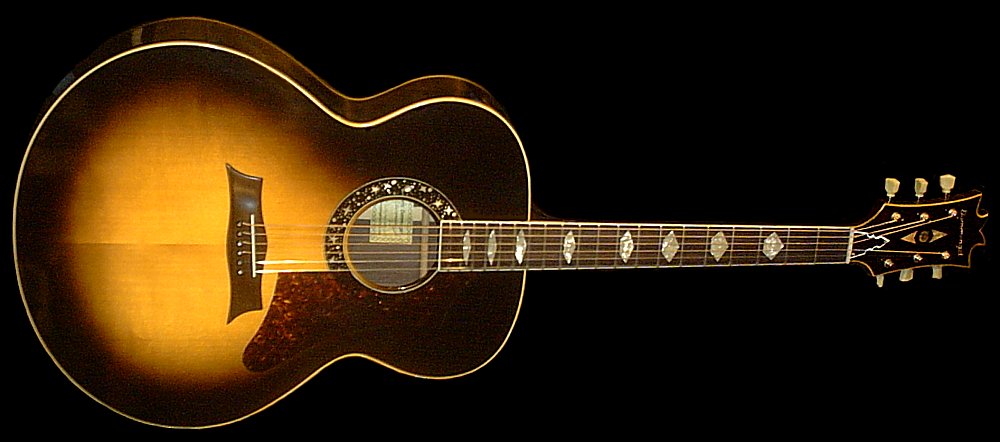 SJ PUEBLO
rosewood, this is the big guitar from the top of this page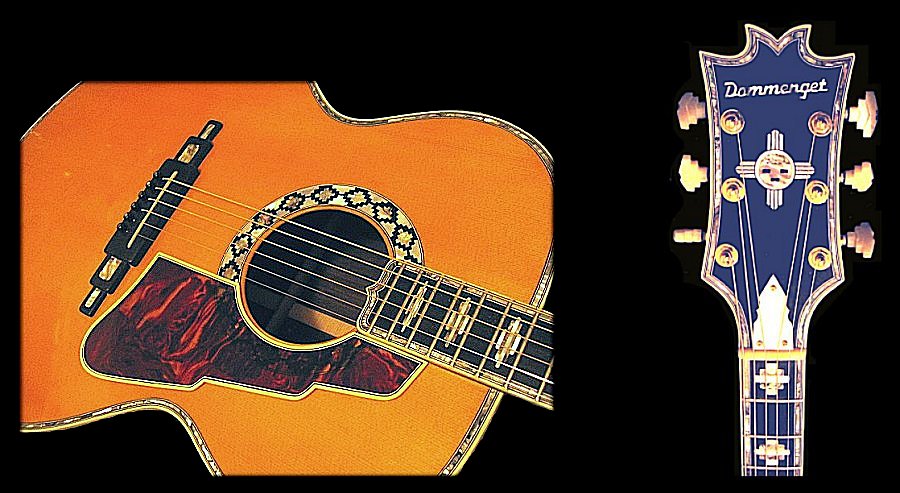 SJ LIZARDS
body completly made of quilted mahagony, grand piano like sound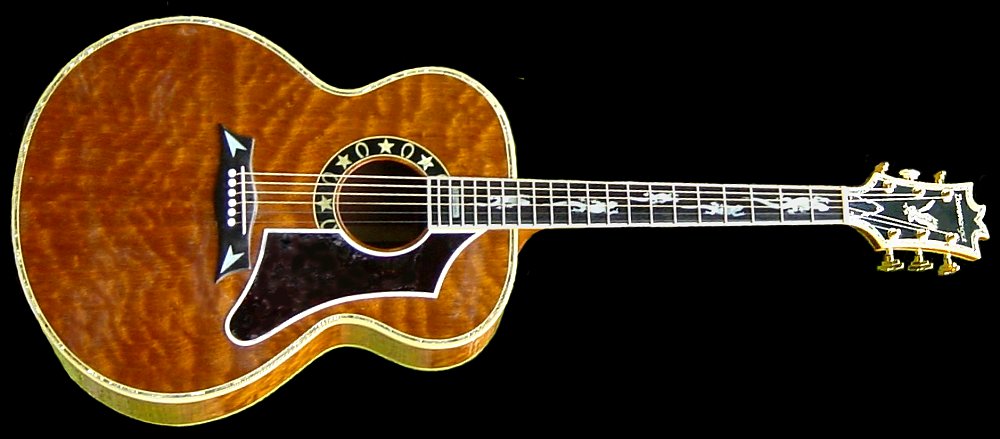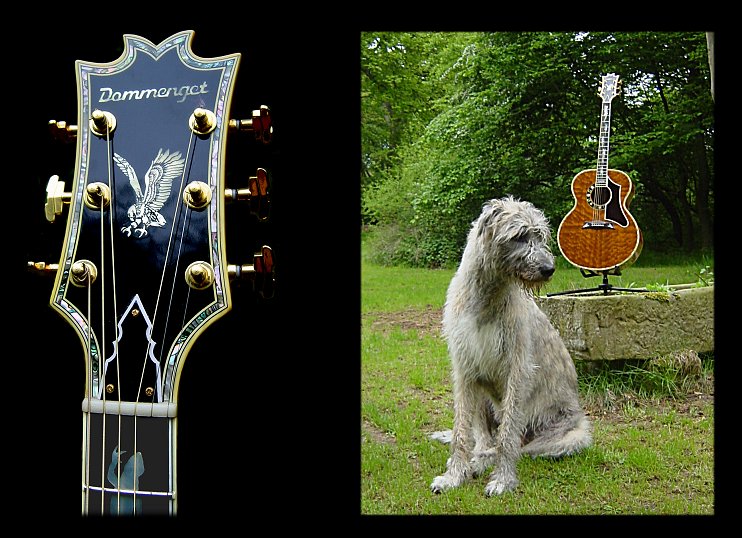 SJ CELTIC
rosewood, lots of pearl engraving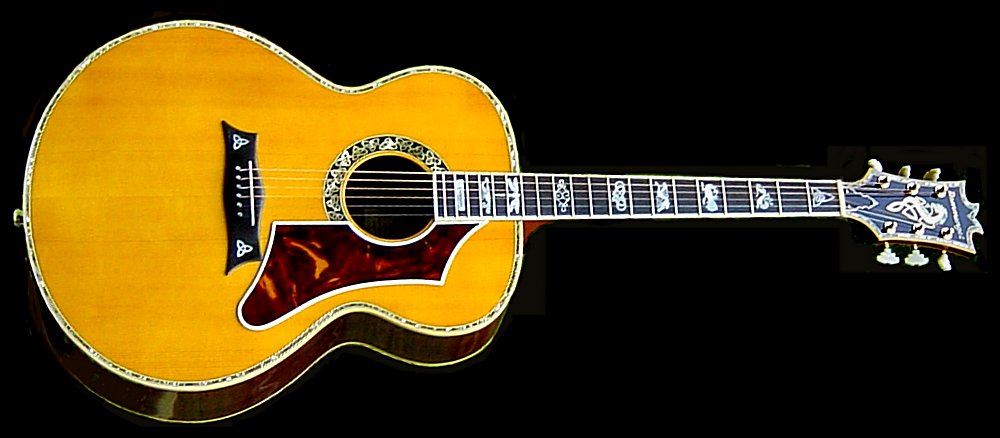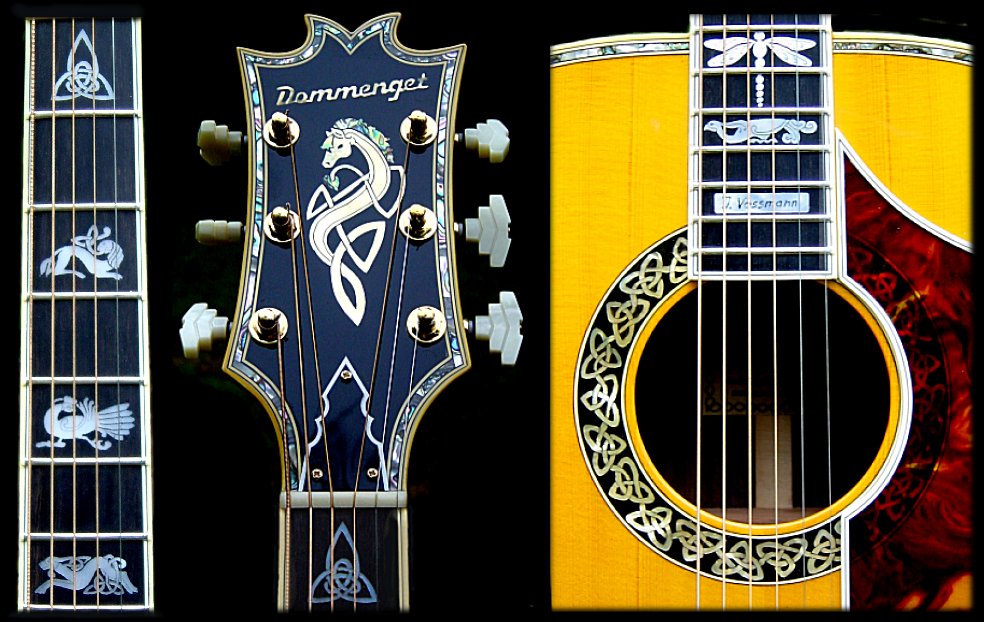 SUPERJUMBO
made for Eric Bazilian, rosewood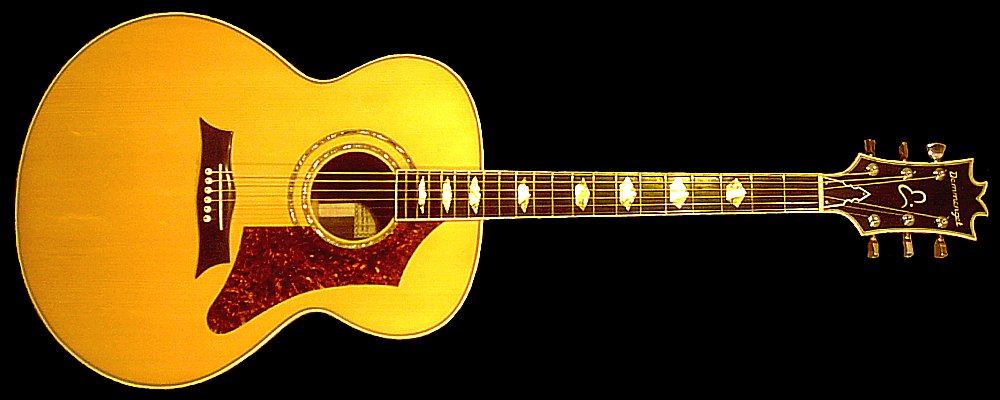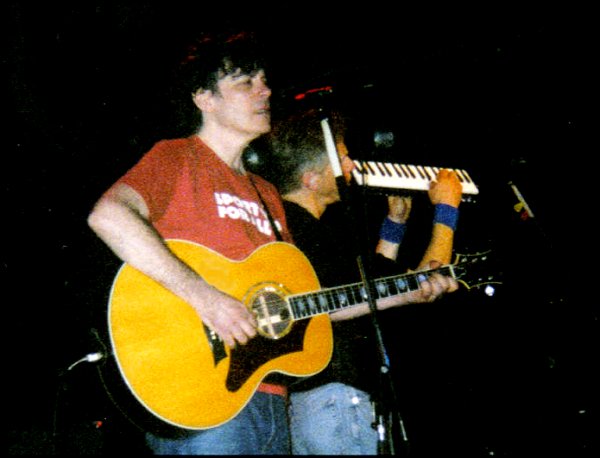 Eric Bazilian with the Hooters
Prototyp flattop
This guitar was an experiment with extra soundholes in the bridge. It features a spanish neckjoint. The finish is shellac french-polished.
My aim was an acoustic guitar for the electric guitarist. It has 24 frets, an extended cutaway and is constructed to
work best with 0.10 strings and a low action. The top features "flying" braces. The sound is very cembalo like and inspiring.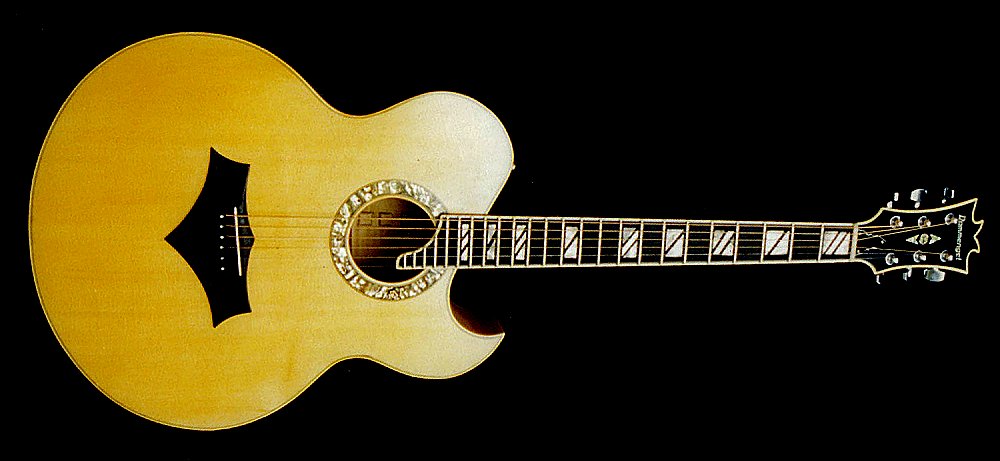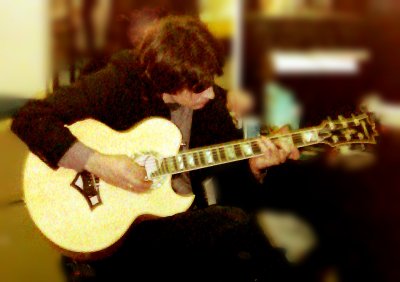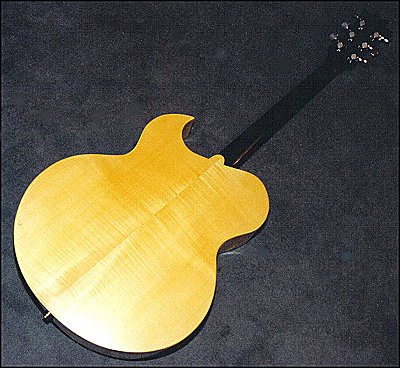 FLAMENCO
I made this guitar for my examination as a luthier (Gesellenstück).
Alpin spruce top, cypress back and sides, spanish cedar neck, ebony fretboard.
Click on the picture to supersize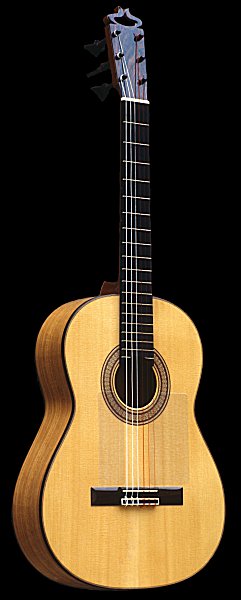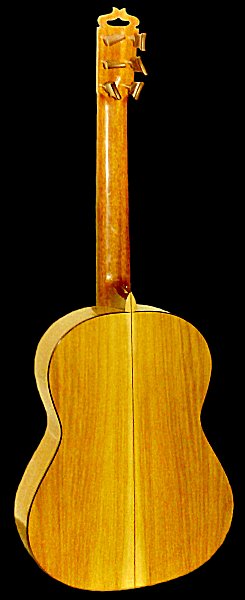 SJ howlin` wolf
rosewood, inspired by the very first Superjumbo from the 30ties.
tobaccoburst, lots of bindings, engraved inlays, western style.
The latest one I made, soundchecked here by Fiona MacMahon.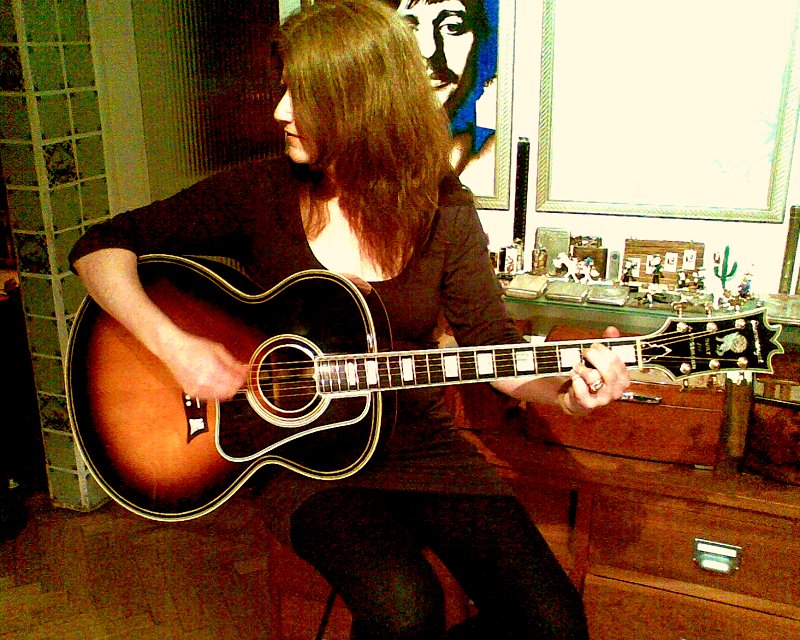 click on the picture to supersize