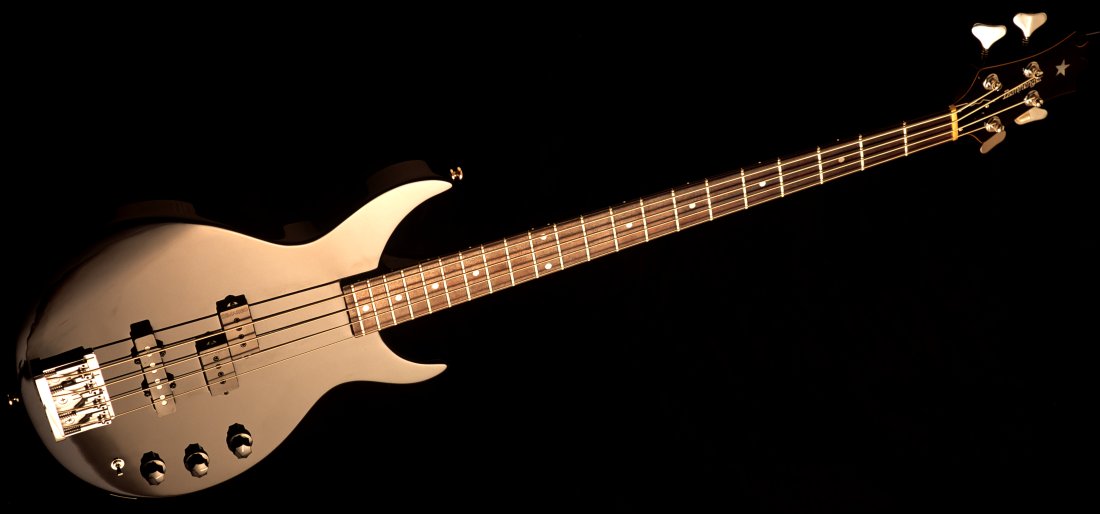 CUSTOM T-BASS
made for Markus Großkopf (Helloween), elder body, flamed maple neck, carbon reinforced,
extra long scale, humbucker made to Markus´ specifications, preamp booster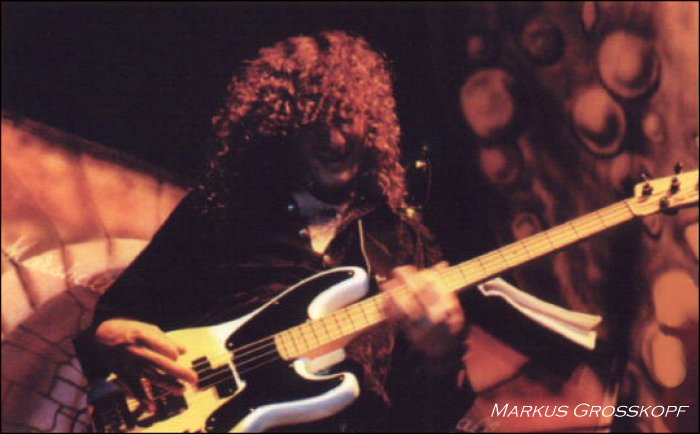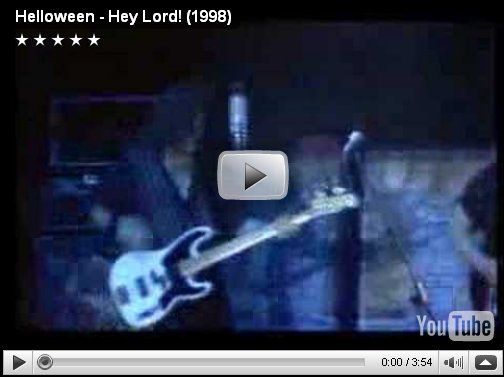 MOSHELA 12-string bass
customorder, swampash body with a carved flamed maple top, neck made of birdeye maple, fretboard macassar.
Feat. a modified Jazzmaster tremolo and 2 trussrods. The fretboard inlays are 150 million year old fossil ammonits.
The sound is earth-shaking, but you need a strong left hand. Click on the picture to supersize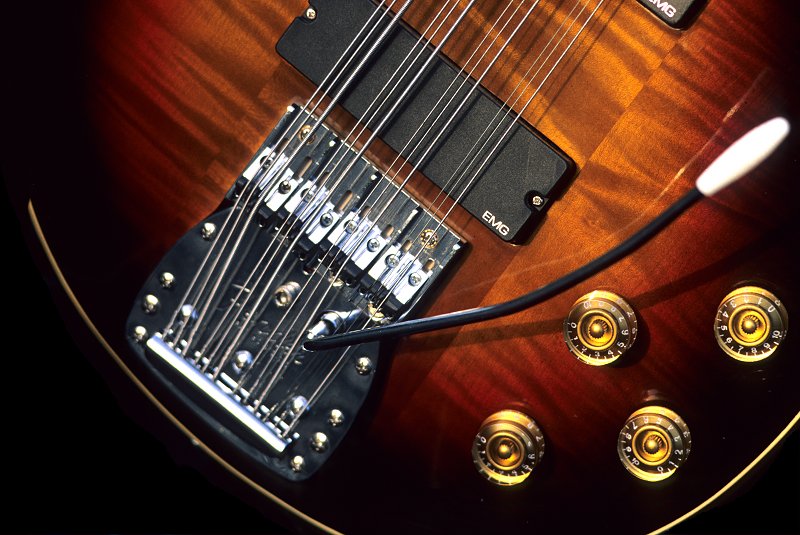 early FRETLESS BASS
made 1979, maple / mahagony neck, rare flower mahagony sides, macassar fretboard with maple fret markings.
Click on the picture to supersize

DOUBLECUT BASS
all mahagony, rosewood fretboard, click on the picture to supersize

P-BASS
made for Lukas Hilbert (Udo Lindenberg, Blümchen, "Popstars" casting show),
body elder, maple neck, ebony fretboard, the thumbrest is Lukas´ own construction

MAHAGONY FRETLESS BASS
all mahagony, macassar fretboard, click on the picture to supersize
HEADLESS FRETLESS
Neck made of maple / mahagony, bodysides are cherry, fretboard macassar

another early fretless bass
mahagony, maple, macassar fretboard, ca. 1981